Rolled Wafers
The Wafer Rolls that can be enjoyed with a gelato, ice cream, coffee, tea or on their own.
The Wafer Cannoli can be filled with semifreddo, gelato, frozen yoghurt, custard/ricotta cream and soft serve, to name a few.
Our wafers are baked, not fried, choc-lined for a longer lasting crunch once filled. These range of products are made here in Australia, using locally sourced ingredients.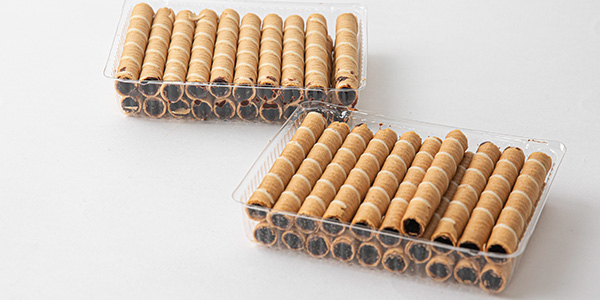 Choc Wafer Rolls 240s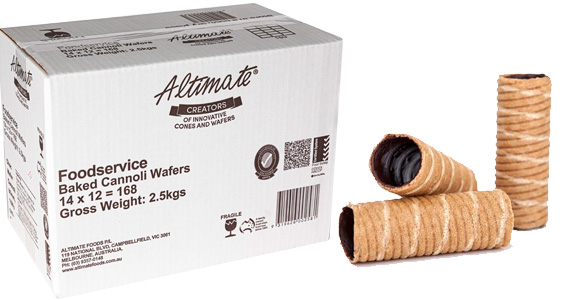 Choc Lined Baked Cannoli Wafers 29x80mm
Choc Lined Baked Cannoli Wafers 29x80mm







Pack Size and Pallet Configuration


Product Code


Product Description


Pack Size
Packs Per CTN
CTNs
per layer
Layers per pallet
CTNs
per pallet

Carton Dimensions
CTN gross weight kilos
RW14110CLF240
Choc Wafer Rolls 240s
12 x 20
12
12
12
144
350 x 290 x 130
2.5
RW2980CLF168
Choc Lined Baked Cannoli Wafers 29x80mm
1 x 168
14 x 12
15
4
60
385 x 230 x 270
2.4