Altimate has a range of cone dispensers to suit your individual needs. The dispensers are all designed to store and display cones as well as encourage good handling hygiene practices. The dispensers also protect the cones from environmental factors.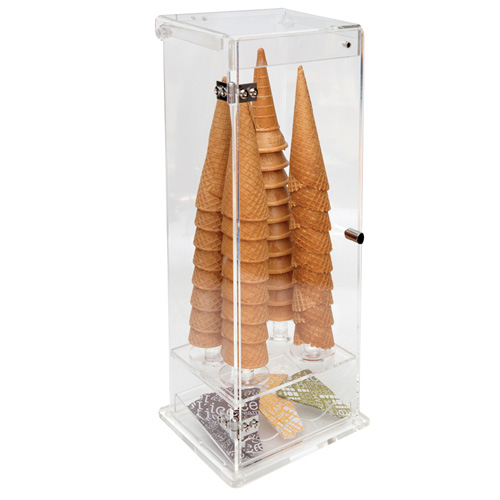 Cone Dispenser x 4 (Upside Down)
Item Code:
YCDX04 (UPSIDE DOWN)
200mm(W) x 180mm(D) x 500mm(H)
With removable door.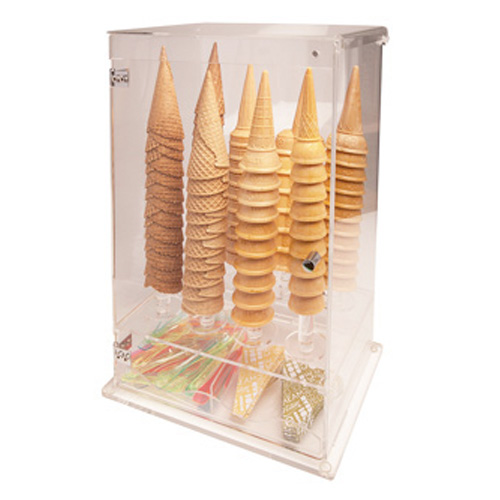 Cone Dispenser x 8 (Upside Down)
Item Code:
YCDX08(UPSIDEDOWN)
330mm (W) x 250mm (D) x 500mm (H)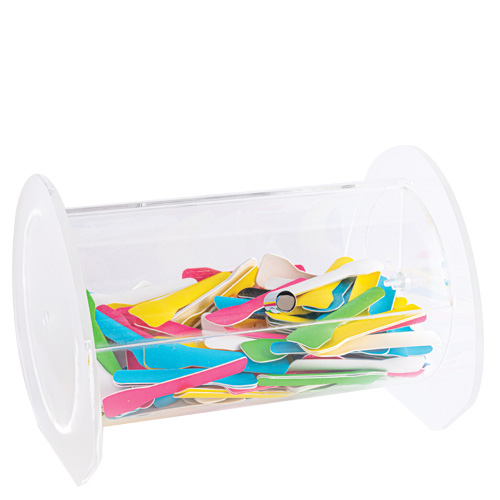 Spoon Dispenser
205mm (W) x 250mm (L) x 190mm (H)
Cone Holder Pack Size and Pallet Configuration


Product Code


Product Description

Pack Size
Packs Per CTN
CTNs
per layer
Layers per pallet
CTNs
per pallet

Carton Dimensions
CTN gross weight kilos
YCDX04 (UPSIDE DOWN)
Cone Dispenser x 4 (Upside Down)
1
1
200 x 180 x 500
4.0
YCDX08 (UPSIDEDOWN)
Cone Dispenser x 8 (Upside Down)
1
1
330 x 250 x 500
5.0
YSDX01
Spoon Dispenser
1
1