The Thermotainer™ is a sustainable and eco-friendly alternative to plastic and foam take-home Ice cream containers.
Altimate is the first to market with this Australian designed and locally made innovative product. The Thermotainer™ is made up of 96% cardboard and has an internal specialised 'cool' thermal lining with increased strength and less bulk.
The Thermotainer™ is made of strong, specifically developed corrugated cardboard, with a reflective impermeable metalised polyester laminate coating. The Thermotainer™'s corrugated board provides airflow and a conductive layer of insulated packaging, while the metallised polyester laminate reflects heat away and maintains coolness inside for longer, making the Thermotainer™ suitable for both hot and cold foods.
The Thermotainer™ comes in three convenient sizes, a half litre, 1 litre and 1.5 litre, with foldable tabs enclosing the product securely. With a seal and tamper-proof adhesive lid, the Thermotainer™ closes quickly, smoothly and securely for the ride home.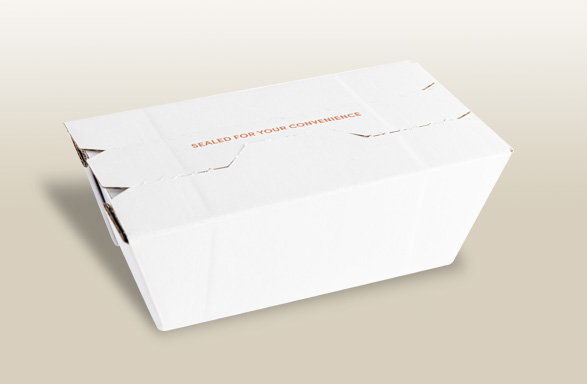 Thermotainer™ 500ml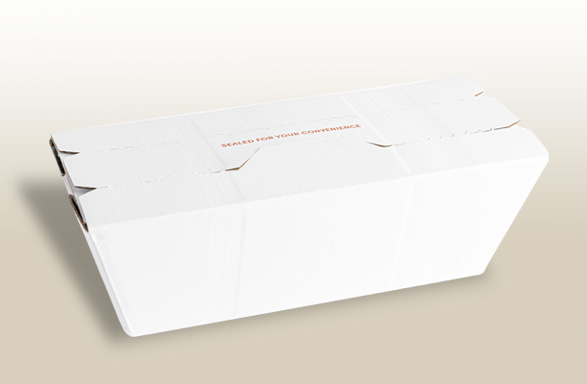 Thermotainer™ 1000ml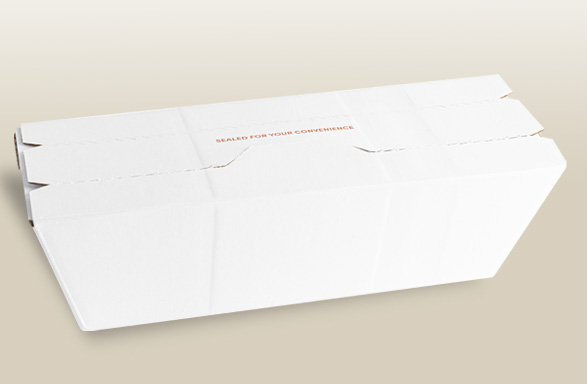 Thermotainer™ 1500ml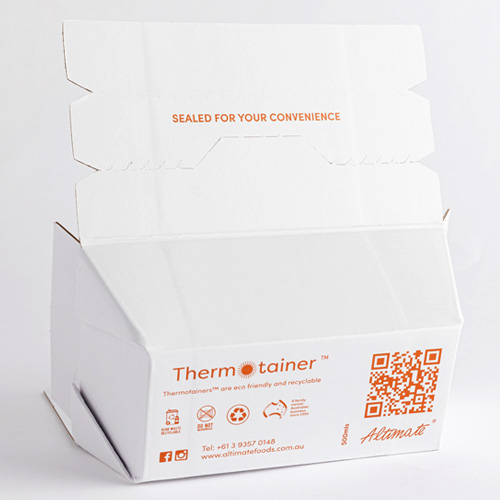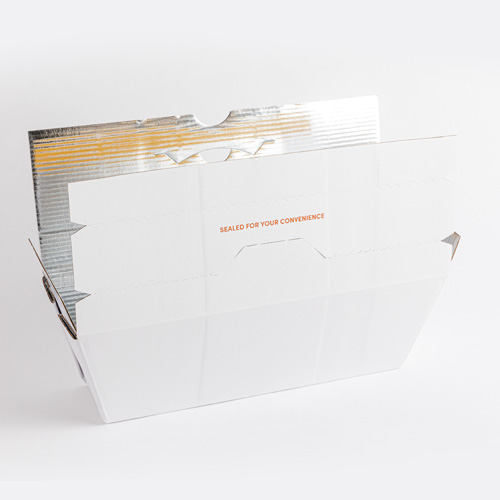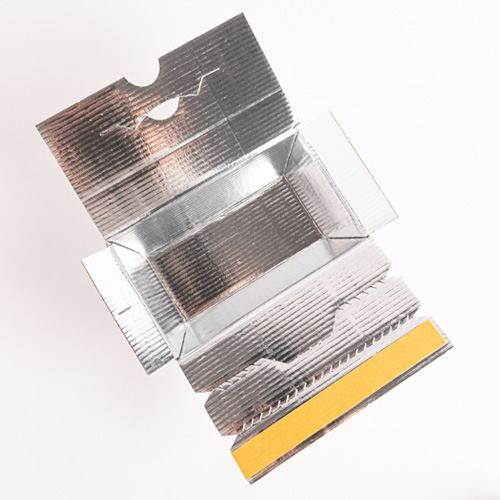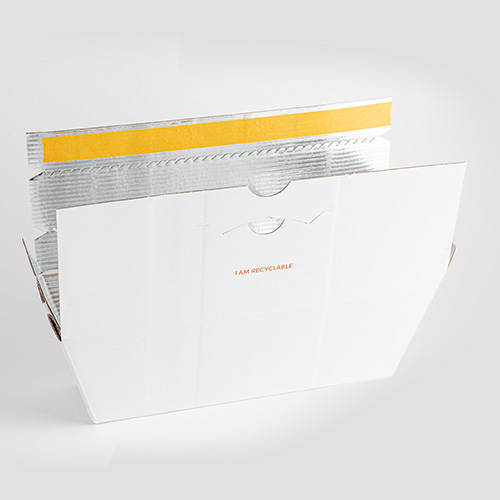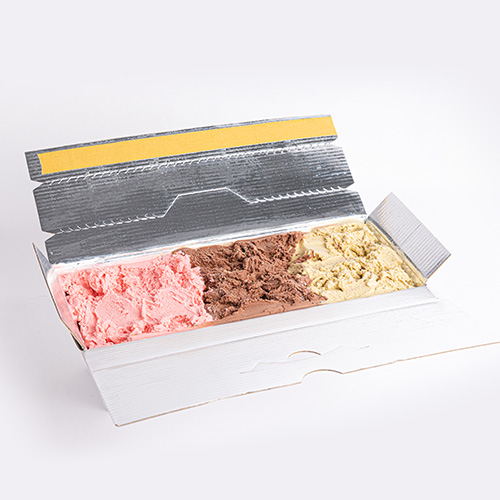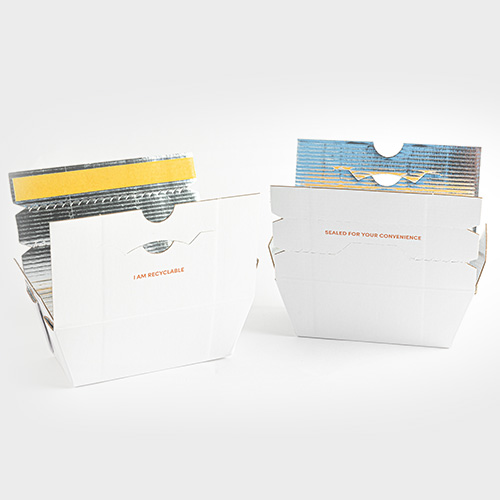 Thermotainer™ Pack Size and Pallet Configuration


Product Code


Product Description

Pack Size
Packs Per CTN
CTNs
per layer
Layers per pallet
CTNs
per pallet

Carton Dimensions
CTN gross weight kilos
YTTHC0500MLS
Thermotainer™ 500ml
102
6 x 17
8
5
40
520 x 310 x 405
4.62
YTTHC1000MLS
Thermotainer™ 1000ml
52
4 x 13
8
5
40
520 x 310 x 405
4.13
YTTHC1500MLS
Thermotainer™ 1500ml
60
4 x 15
8
7
28
610 x 295 x 410
5.34